Who Is Division Ten & Safety Direct?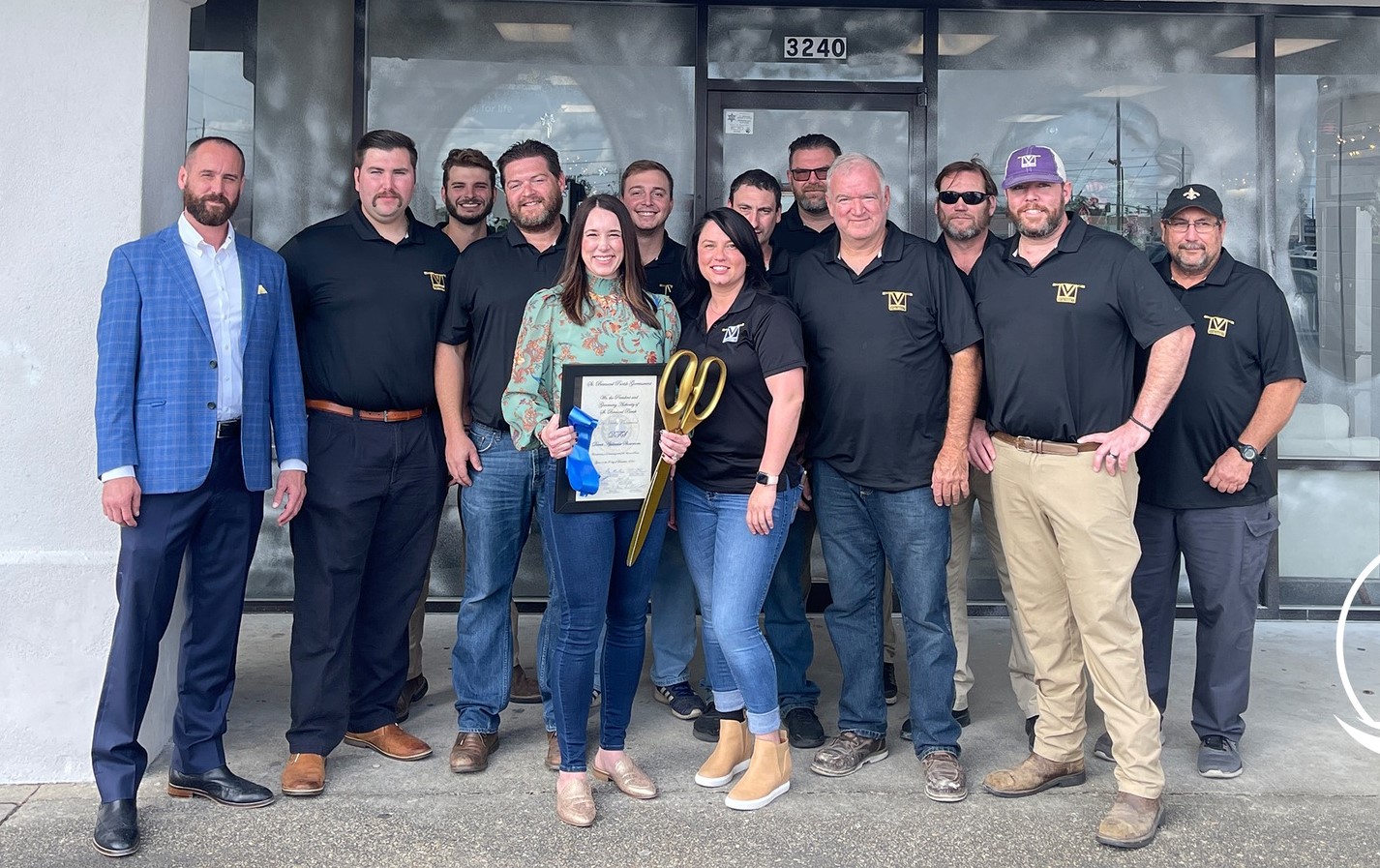 Division 10 & Safety Direct, LLC (DTS) was conceived on November 9th, 2018 at Ochsner-Baptist Hospital. A day earlier, Jeanne Wehlen, our CEO, had delivered her identical twins. While killing time, her husband, Chris had a "Price is Right" moment and was showcasing to Jeanne the hospital cubicle curtains. This was part of his pitch for a Specialty Construction Material Company. Chris knew there was a demand for these items and considered them 'low hanging fruit'.
The goal was to earn extra income while keeping their "day jobs" to help supplement their growing family; the twins had made them a family of 6! Jeanne agreed and used her time during maternity leave to register a name, acquire insurance, and all other tasks to start a business on paper.
After successfully delivering some small projects, DTS was asked to supply appliances for a 70-unit condominium. This job was a success. Jeanne and Chris invested their earnings into a box truck and a storage container. Over the next 12 months, DTS continued to earn small to mid-sized projects throughout the New Orleans metro area. Jeanne ran the office while Chris and his dad, Jerry ran deliveries and installs.
Eventually the workload became too much to manage with full-time jobs and the couple decided to make DTS their sole endeavor. Over the next months, DTS was coming of age and the business was growing fast. DTS had a handful of signed contracts and some outstanding quotes that they fully expected to turn into business.
Today, DTS supplies & installs construction supplies and appliances on a massive scale throughout the southeast region and has truly become a family affair with Chris and Jeanne's brothers joining the DTS Team!
Our goal is to establish long-lasting relationships with customers and vendors to be a partner in their success. As a comprehensive solution for appliances, construction accessories, and safety equipment in the residential and commercial industry, we strive to simplify the building process, which in turn saves everyone time and money.